IT Management, What's right for your business:
If you own your own business but can't afford IT Management or staff, the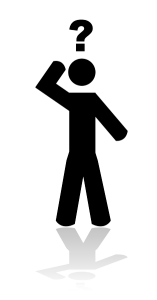 best solution is to have someone do that for you. Whether it is  server administration and maintenance, Active Directory management or just advice for future upgrades. JW Web Services can be your much needed contact point for all of your small business needs without having a big impact on your budget.
Whether you want a daily, weekly or monthly solution, or if you prefer a pay-per-contact solution for those very seldom situations. JW Web Services IT Management solutions tailors to your needs. No one knows your business quite as well as you do, so no one knows the needs of your business as well as you do.
Possible options for your tailor made package are:
Daily, weekly or monthly remote monitoring of your server logs (Windows/Linux)
Remote assistance for server or end user computers/laptops
Security advice and implementation for network and data
Contact point for IT related questions, installation of new devices and maintenance of current devices
Request a quote:
Contact us at any time to arrange an appointment to discuss your business
needs and to draft up a custom package contract for you. All custom packages come with a minimum of a six (6) month contract, and can be upgraded at any time to better suit your needs.
If your business is small enough and doesn't require constant monitoring, your needs are minimal, then consider a pay-per-contact type contract. No monthly costs, you only pay "per use". Each time you or an employee contacts us, you get billed for the service provided.
This goes without saying:
JW Web Services values privacy above all. Although it doesn't need to be said, we still say it. So any and all that we see at your place of business or in your computer systems remain private. The customer's satisfaction is what we value most, everything else is background.